You gotta see how moonbats from the deepest bowels of the "progressive" Mecca, San Francisco, celebrate Independence Day.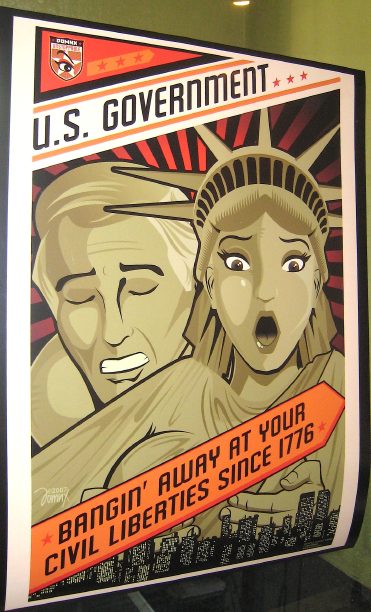 Here's Uncle Sam raping Lady Liberty, which he has apparently been doing since 1776. Damn those American Revolutionaries and Founding Fathers! Why oh why did they have to wage a War for oil er I mean tea oops I mean freedom no that's not it -- for oppression (there we go!) against those innocent British imperialists?
Photo and caption courtesy of Zombie Time

Hard to believe, huh?
This is truly symptomatic of the mental illness that is Modern Democrat Liberalism.
I urge you to take a look at the rest of the "art" that was on display to "celebrate" the birth of our nation.

Hat Tip: Poison Pero
&nbsp
&nbsp
©2007 hpb©reations